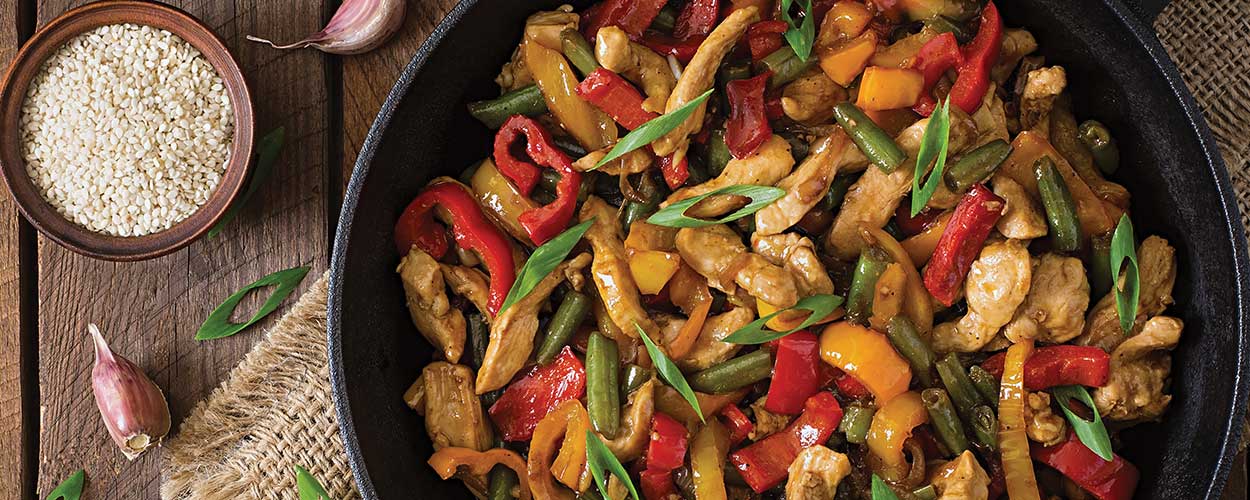 Cooking Magic with Duck Fat
Duck Fat is such a wonderful fat to cook with and makes everything taste so much better with a silky mouth feel and delicate savoury flavour.
Bake, roast, fry – it even makes a delicious dressing.
You're never stuck for ideas when it comes to cooking with duck fat. Here are just a few ways you can use it to create culinary gold.
Adds a delicious savoury flavour to any stir-fry.
Brush onto poultry prior to roasting for a crispy, golden skin and moist, succulent meat.
Use duck fat when frying meats and seafood for an evenly browned, full-flavoured crust.
Deliciously savoury salad dressings.
Oven-roasted and sautéed vegetables with a rich flavour and perfect caramelisation.
Popcorn made the old fashioned way.
Fabulous deep-fried chicken, croquettes, beignets, breaded calamari, potato chips and french fries.
A subtle depth of flavour to tender, flaky pate brisee, short crust pastry and Yorkshire pudding.
Perfectly crispy spuds.
Here's a tidbit worth knowing.
Duck fat is one of the healthiest animal fats you can eat. It's low in saturated fat (only 33%) and high in unsaturated fat (62%, 13.7% of which is polyunsaturated fat containing Omega-6 and Omega-3 essential oils). Nutritionally, it's actually closer to olive oil than it is to other animal fats. And it has less saturated fat than butter.
Use duck fat like you would any other lipid. When you're replacing other fats in recipes, use duck fat in the same way as the fat you're replacing.
You can freeze it long term and reuse it (unlike butter and olive oil). Plus Duck Fat has a high smoke point, all of which adds up to incredible versatility.